Harness the Potential of Machine Learning and Artificial Intelligence
Your company offers excellent products and services? You are convinced that you can make your company better with Machine Learning (ML) and Artificial Intelligence (AI)? We help you harness today's potential for tomorrow's innovations: Together with you, we make your products smarter, your processes more efficient and your employees ML professionals. Take the first step now!
Learn more about successful Cooperation Projects
Steps Toward Mutual Success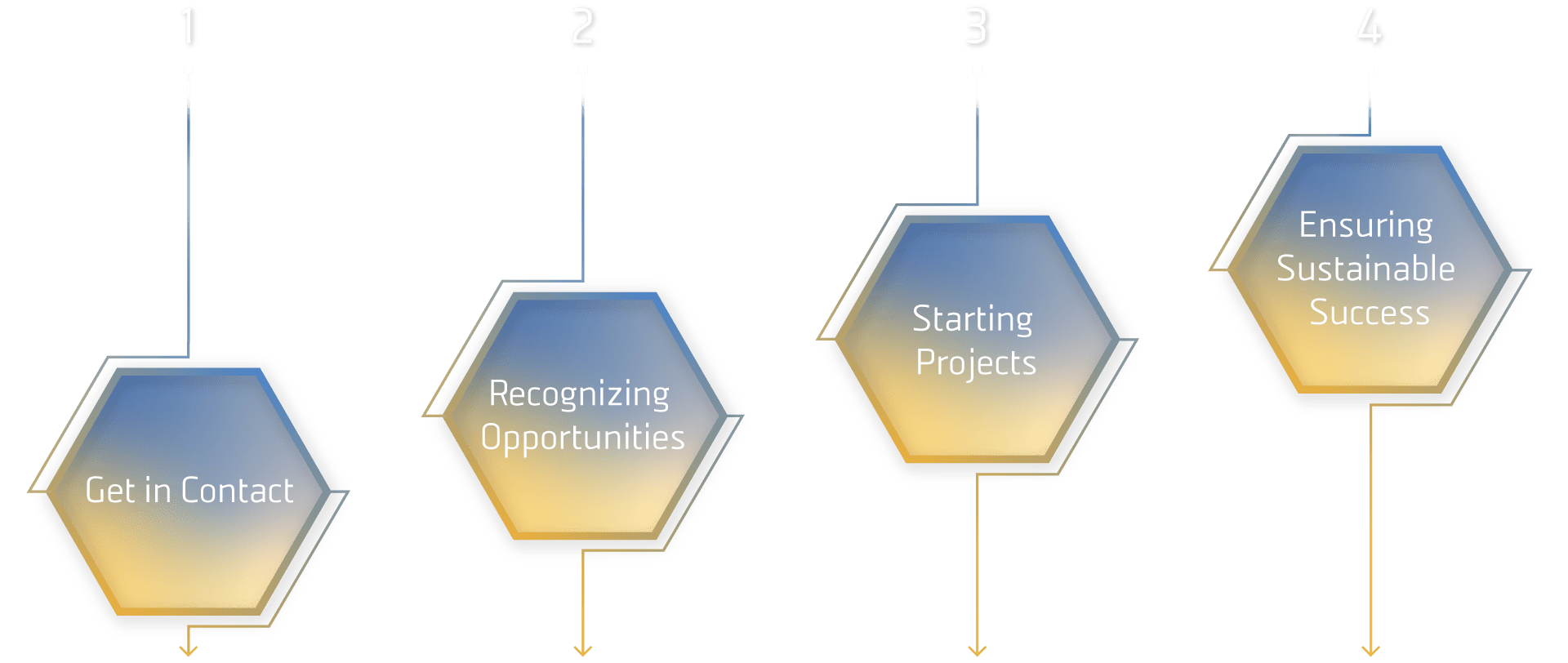 Do you have questions concerning Machine Learning or Artificial Intelligence? Do you want to use these technologies optimally for your company? Get in touch with us! We will answer your inquiry within 24 hours and establish a personal contact with our ML experts.
We accompany you on your "AI Journey": Together, we take a look at how products and processes can be improved using AI, how revenues can be increased and costs reduced, or how new business models can be developed. You have already planned or implemented your strategy? We are also available for an evaluation that reflects your experience!
When it comes to agile collaboration and the practical implementation of cooperation projects, our Enterprise Innovation Campus has proven its worth. Here, teams from your company work together with our scientists on new solutions. Your company's employees gain access to the latest technologies and knowledge.
We support you as mentors and partners throughout the entire lifecycle of your ML solution: from conception and planning, through implementation and integration, to safeguarding, operation and optimization. In doing so, we not only focus on the technology, but also on the processes and organizational structures in your company.
Steps Toward Mutual Success